A Marketer's life is not easy.  Coming up with a great idea, and then executing it to generate maximum returns requires a lot of focus and effort.  So, without undermining the efforts of many, we have come up with three 2016 campaigns that have managed to leave a lasting impression in terms of innovation and revenue.
Snapchat's Snapbots and Snap Spectacles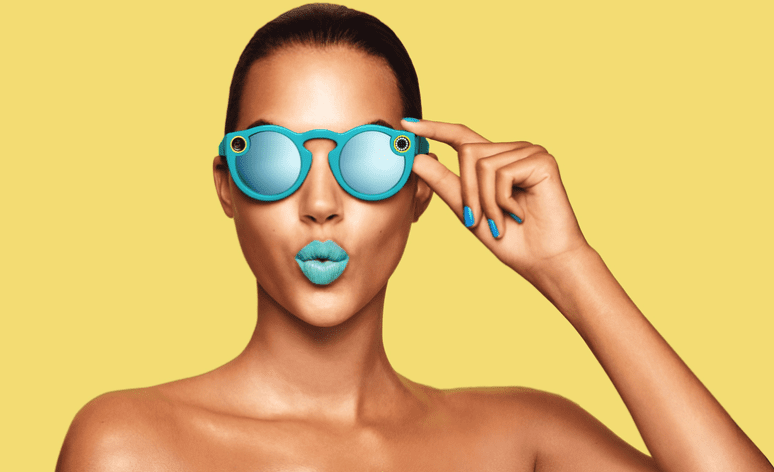 Breaking through the clutter is an achievement in itself, and doing so in the least amount of budget, is definitely worthy of praise.  Snap Spectacles managed to do exactly that.  The campaign is an excellent example of using distribution, PR and marketing around a product launch to get massive amounts of attention in a relatively low budget.
Snapchat put up pop-up stores in the form of vending machines, called Snapbots, creating enough excitement about the commonality as well as exclusivity of the product.  Snapbots were only seen in some cities, and anyone could buy the spectacles from them; almost always a line was seen.  The wait encouraged people to tweet, instagram, and snapchat stories, generating buzz for the product online.  Not only that, every time a Snapbot was dropped in a city, it caught enough press by the mass media, generating more publicity and word of mouth than any paid campaign could have attracted.
The spectacles are a great product idea, with an exclusive distribution method, and genius marketing communication. "It's about us figuring out if it fits into people's lives and seeing how they like it," Snapchat's CEO Evan Spiegel told Wall Street Journal.
Virgin Holidays' Tech Initiatives
Virgin emerged as a company that successfully used technology for marketing.  
Virgin Holidays used in-store VR experience through headsets, working with Google Cardboard technology.  The company took a special 360 rig and GoPro cameras to a Virgin Resort in Mexico to capture the 3D video needed to create the immersive VR experience in-store.  They walked along cliffs, sat on beached, and swam with dolphins to create a range of holiday experiences to offer.
Virgin called the results of the campaign 'phenomenal' in terms of sales: overall and from trips featured in the VR experience.
As a step forward, Virgin also produced a series of 360 videos for Virgins holiday resorts, so anyone could tour them from the comfort of their homes.  These videos do not have a mass audience one can imagine, but the short term and long term pay-off is high, Virgin claims.
What's more, Virgin even decided to launch live videos – a prime time TV ad streamed live from the holiday resorts.  It was a risky but an innovative move, which had an appeal of its own.  The uniqueness and riskiness of the ad caught a huge amount press coverage and created quiet a buzz online.
Risky endeavors with huge costs like a prime time spot are not always easy to pull off.  The company deserves a place in this list for venturing into the unknown with great results.
H&M's 'Come Together'
While using innovation can facilitate attention getting, using conventional marketing tactics has not been, and must not be forgotten.  H&M's 'Come Together' is a great example of influencer marketing.
When Wes Anderson's direction and Adrian Brody acting came together in this ad, the brand effectively and immediately connected to a community of fans.  TV provided the mass reach needed, and the ad was hailed as the best Christmas ad in the UK.  The ad also attracted over 5 and a half million views on YouTube, which although a fairly small number compared to the TV reach, says a lot about online traction.
The ad says one thing to marketers: conventional certainly has great potential, but it does not mean rigidity any longer.  Playing around with brand elements to ad flavor to a traditional medium can give campaigns a uniqueness not found in the medium itself.
Sources: Hubspot.com & SmartInsights.com